Easiest to use Monthly Budget App
Easiest to use Monthly Budget App
I developed an app about 5 years ago.  It's a simple monthly budget app.  The app resets at the end of every month, though the spending history is saved for you to review at anytime.
The app has gone through different names.
It All started as Accountable App
It was the most viral thing that I've done.  When I released it, immediately there was about 1,000 downloads which raised to about 5,000 in one year.  I wasn't prepared for the success of the app or the user feedback asking for upgrades.  I also was losing too much money on it.  So one morning, I woke up really early and deleted the app from the Google Play store and the Apple store.
People were disappointed.  Even people I went to church with asked me if I would please put it back on the app store.
I didn't feel like it.  I was relieved the whole thing was done.
Two Years Later – F'n Budget
A couple years after I deleted Accountable App from my existence, I woke up with an itch to re-invent my software.  I made it more user friendly, less buggy, free to use, and based on a monthly budget cycle.
I named it F'n Budget.
Why did I name it F'n Budget?  Because I'm an idiot.  I thought it would be catchy and clever.
I had a tag line "Stick to your F'n Budget" 
One day, while at Church, a friend came up to me and said:
"The name of your app has offended my wife"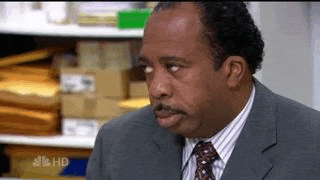 I thought about doing three things:
1).  Rolling my eyes
2).  Tell him that his wife is lame
3).  Leaving church and never coming back.
Instead, I did what I always do.  I gave up on the software and deleted the app from the existence of the Internets.
It is not as easy as you think to "just change the name"
Now – I Spent Money (On computer or mobile App)
My wife told me 6 months ago that we needed to get back on a budget.  We were doing so well with Accountable and F'n Budget and without them we were mindlessly spending.
Reluctantly, but with more resolve to follow through this time, I pulled my software code out of the garbage can, dusted it off, cleaned it up and re-invented it as I Spent Money – A rather innocuous and self describing title to what I believe is a great and easy to use monthly budget app for families.
Here is how it works:
You can use the Software online at: IspentMoney.com
Just create a new username and password (very easy and fast registration) – There is no account linking or questionnaire.
Or you can download the app on
Click Edit your Budget and fill in your budget per envelope/category:
Anytime you spend money just click "I Spent Money" and you will be taken to this page where you can fill in the category and enter the amount you spent.
Your budget history is saved, by category, and you can always reference it:
You can invite your spouse, partner, budget member to join:
Whatever email address you use will be sent an email every time you spend money.  So if you spend money, your spouse will be notified (as long as you enter it into the app).  Research shows that mindful and accountable spending saves between 25-50% per month.
At the end of the month, your budget will auto reset and your spending history will be saved.
This software is 100% free to use all functions.