Yesterday's Temptation – M&M Cookies
Yesterday's Temptation – M&M Cookies
Growing up, my Mom made one type of dessert that was irresistible.
It was a succulent combination of flavor and texture.  The first level of sweetened oats.  The second level, a crunchy M&M.
Yesterday, we had a BBQ at our house.  Mom brought dessert.
Unfortunately, she brought the one thing that I literally can't resist:
My hand hovered over one.
I thought that maybe I would just nibble on a corner of it.  What's the harm?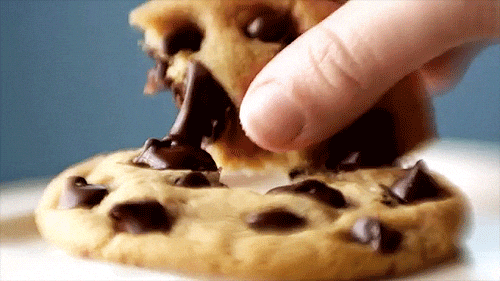 So, I meditated on that question.  What is the harm?
I thought of the cravings, the hangover, the binge, the temptation, the withdrawals.
I had compassion on myself.
And left it alone.
I know what would have happened:
Instead, I ate an apple:
And today I feel great.
I share a post from Reddit from someone on their second day of quitting sugar.